Regular price
$207.40
Sale price
$165.92
Unit price
per
Sale
Sold out
Introducing the CaNibble Professional Nibbler. The easiest, fastest and safest way to cut sheet metal and other sheet materials.
The bundle includes our patented Professional Nibbler, 1 x spare cutting die, 3x spare cutting punches, 1 x pair of bench mounting clamps and 1 x straight and circle cutting attachment.
Free Shipping on orders over $100 (Limited to the Contiguous US only).
The Professional Nibbler is compatible with most standard drills that operate between 1,500 & 3,000 RPM.

VERSATILE AND MANEUVERABLE

Cuts in straight lines, circles & everything in between. It can handles sheet material, corrugated surfaces, pipes and more. Very tight turning radius of 5/16" (8mm).

NO SHARP EDGES OR DISTORTION

The Professional Nibbler cuts clean, deburring the material as it cuts. This means that there are no sharp edges or burrs. In addition, It does not distort the material unlike other cutting tools.

We build our tools to last, which is why each CaNibble nibbler is backed with a 5 year guarantee on non-consumable parts. It's a nibbler made in the spirit of days gone by, when a man could pass down his tools and knowledge to his son.

Mild Steel up to 16 SWG (0.064″) (1.6mm) Aluminium up to 14 SWG (0.080″) (2.0mm) Copper up to 14 SWG (0.080″) (2.0mm) Plastic up to 14 SWG (0.080″) (2.0mm) Stainless Steel up to 19 SWG (0.048″) (1.0mm) Brass up to 14 SWG (0.080″) (2.0mm) Corrugated Iron up to 16 SWG (0.064″) (1.6mm) Fibreglass up to 14 SWG (0.080″) (2.0mm) As well as softer materials, such as: Denim, Leather, -Paper, Card and more!

The CaNibble Professional Nibbler is proudly made in Australia and comes backed with a 5 year guarantee. We maintain strict quality control standards, so you know you're getting a quality tool.
Share
View full details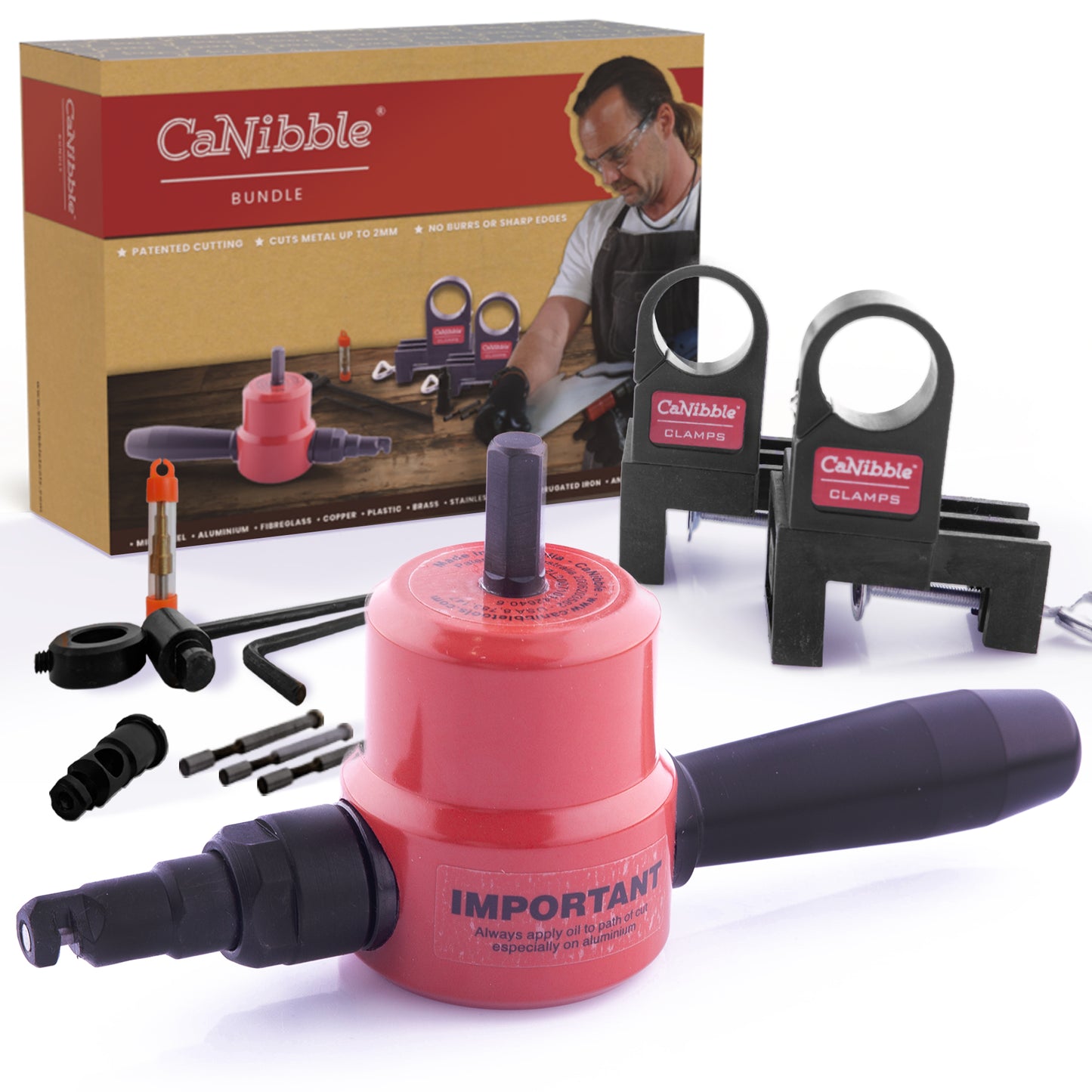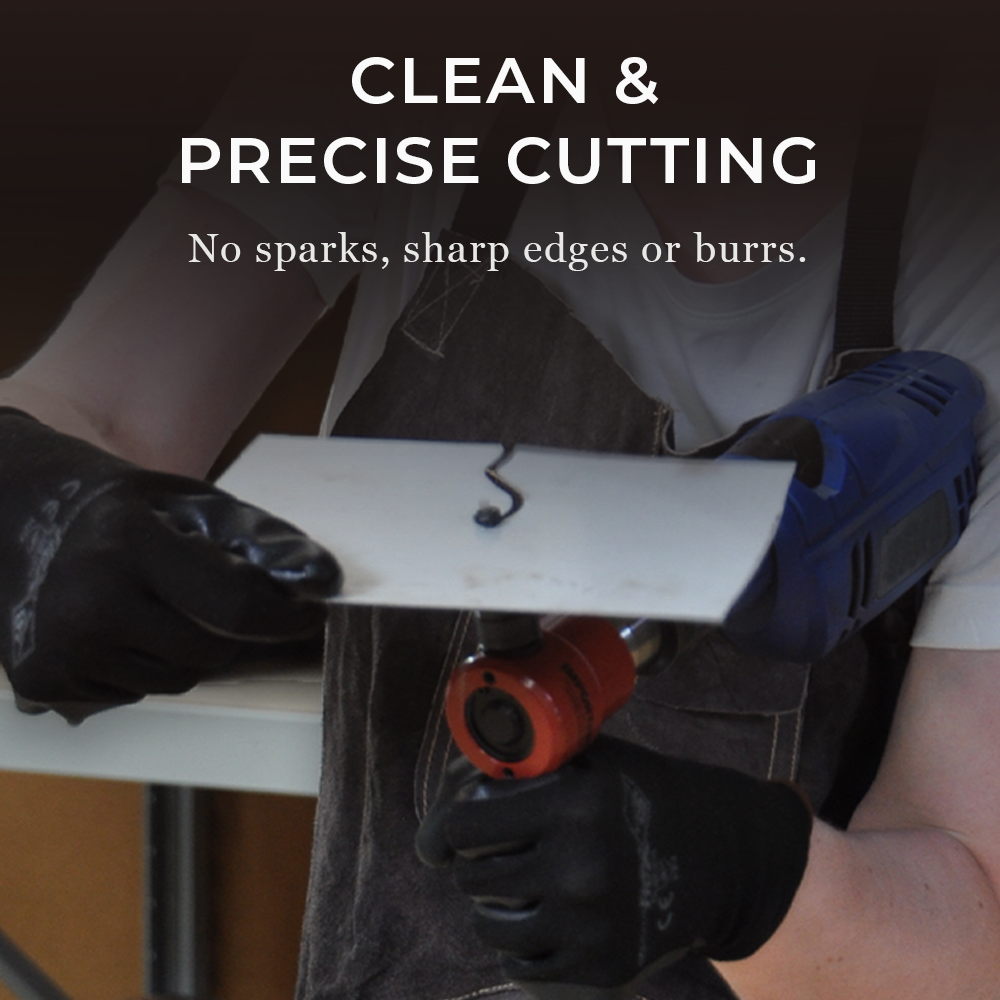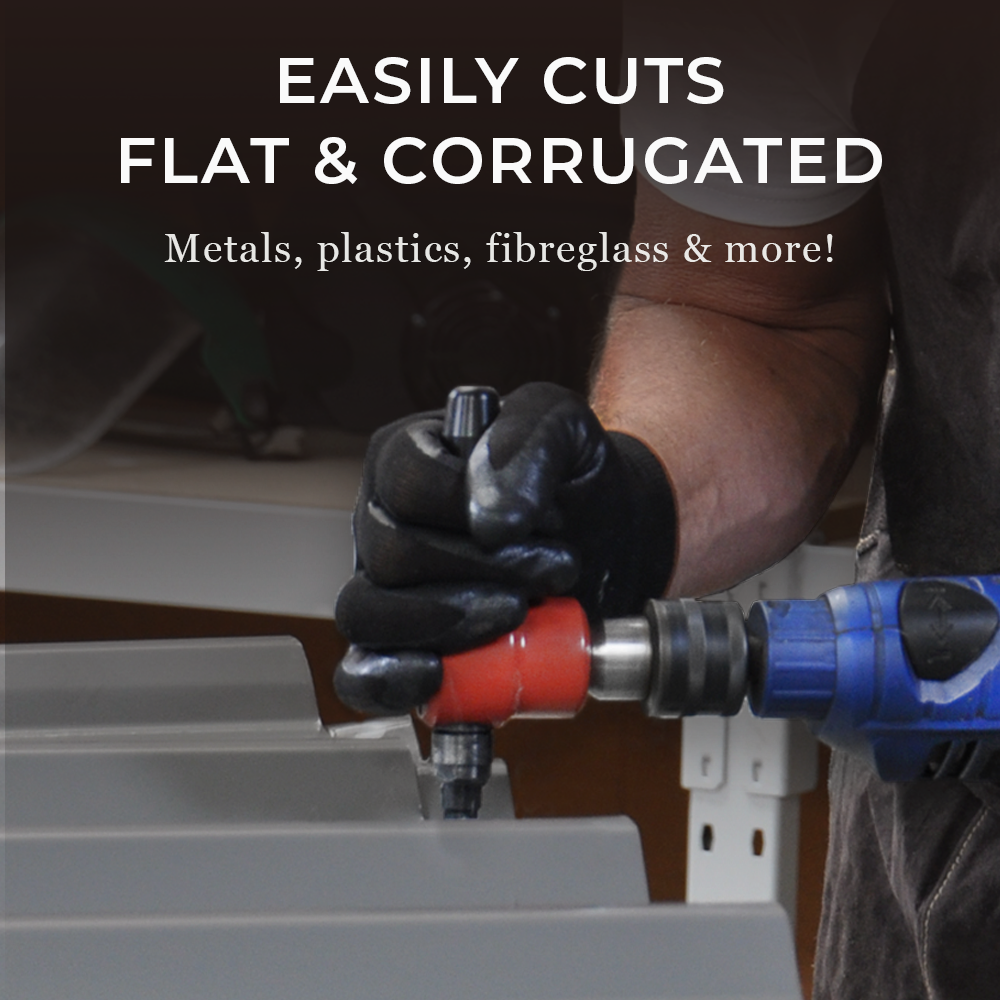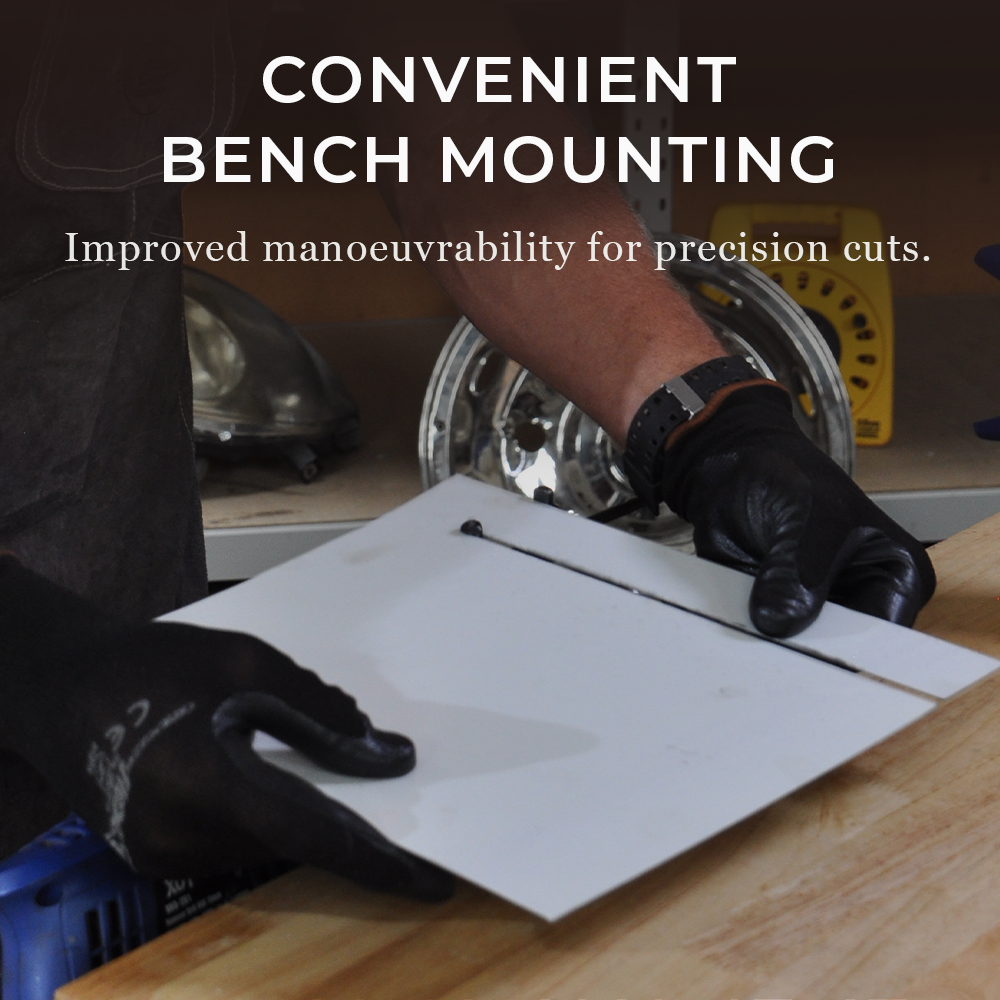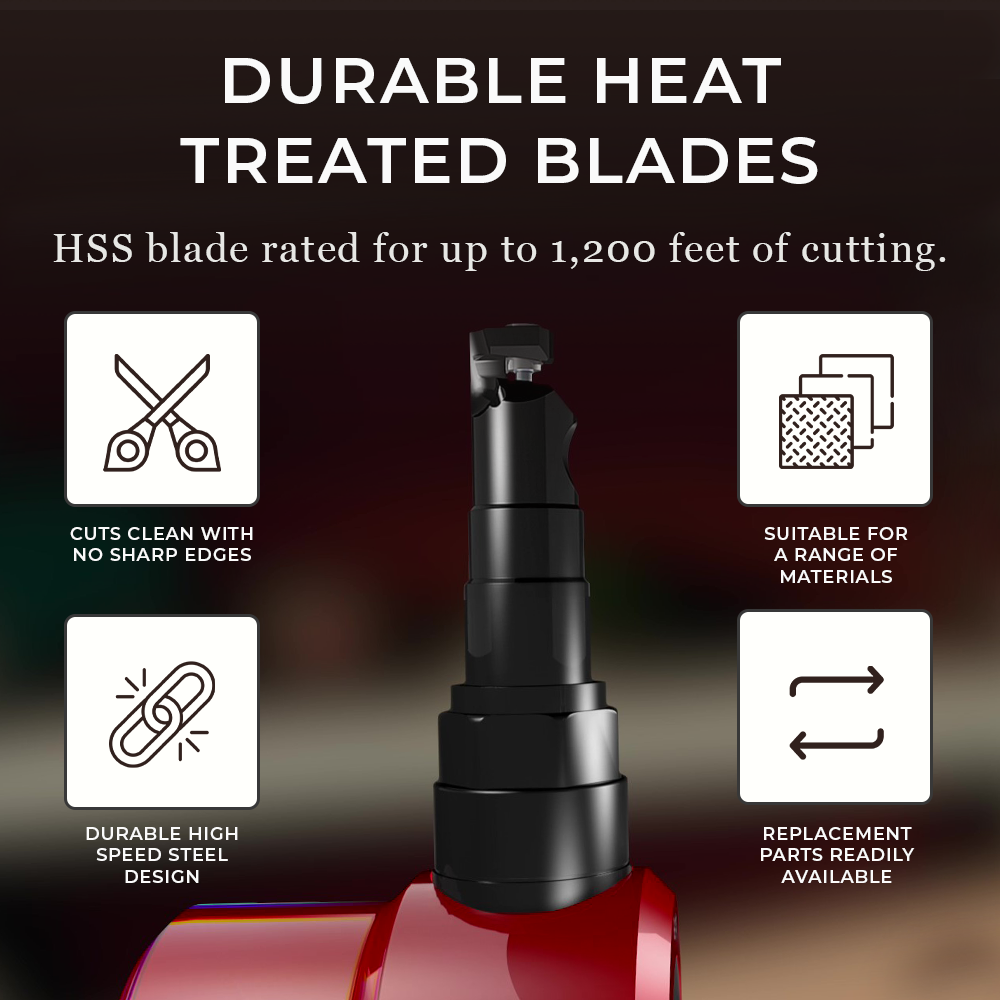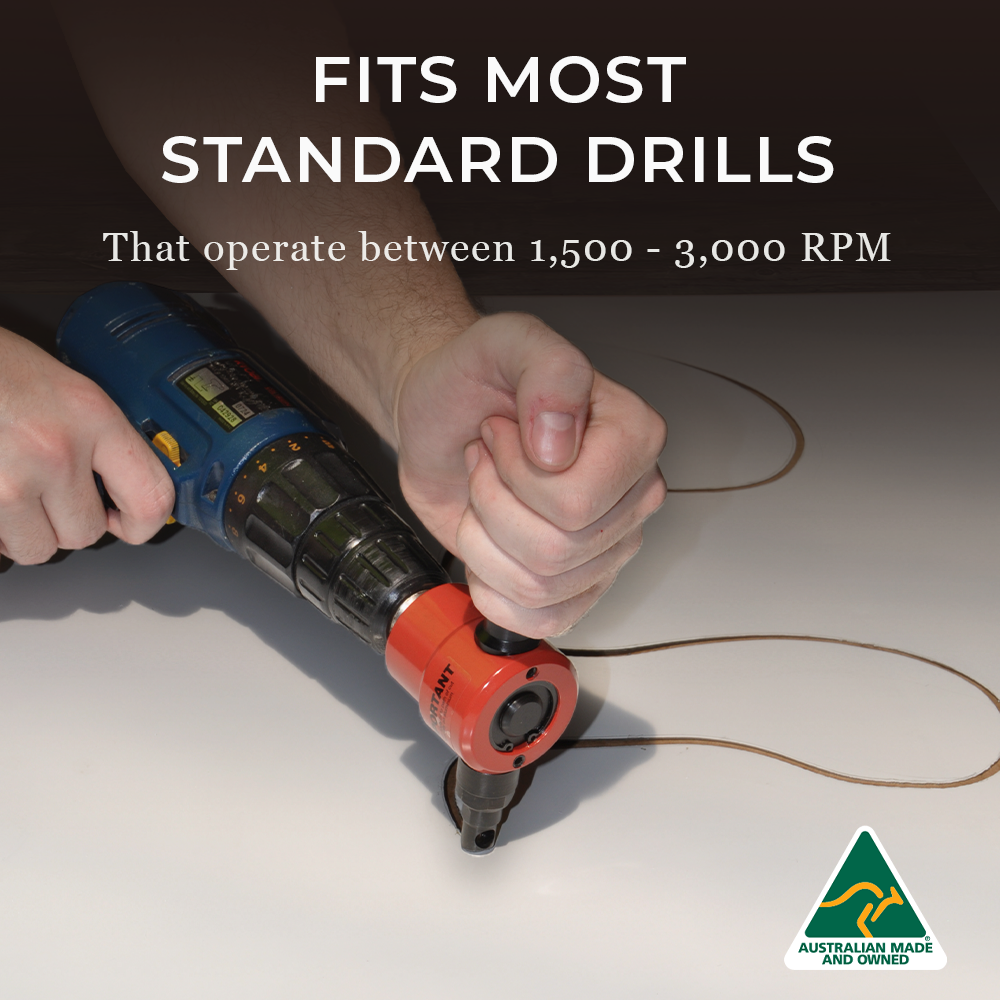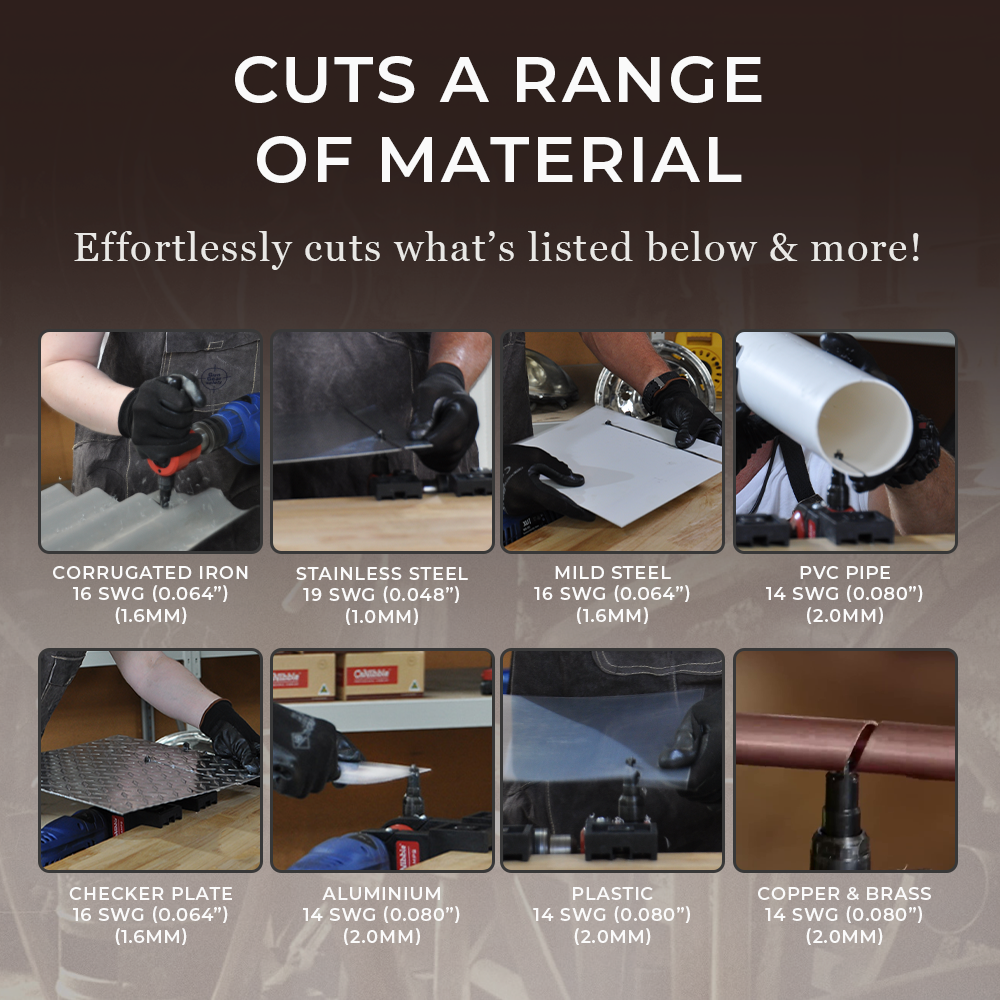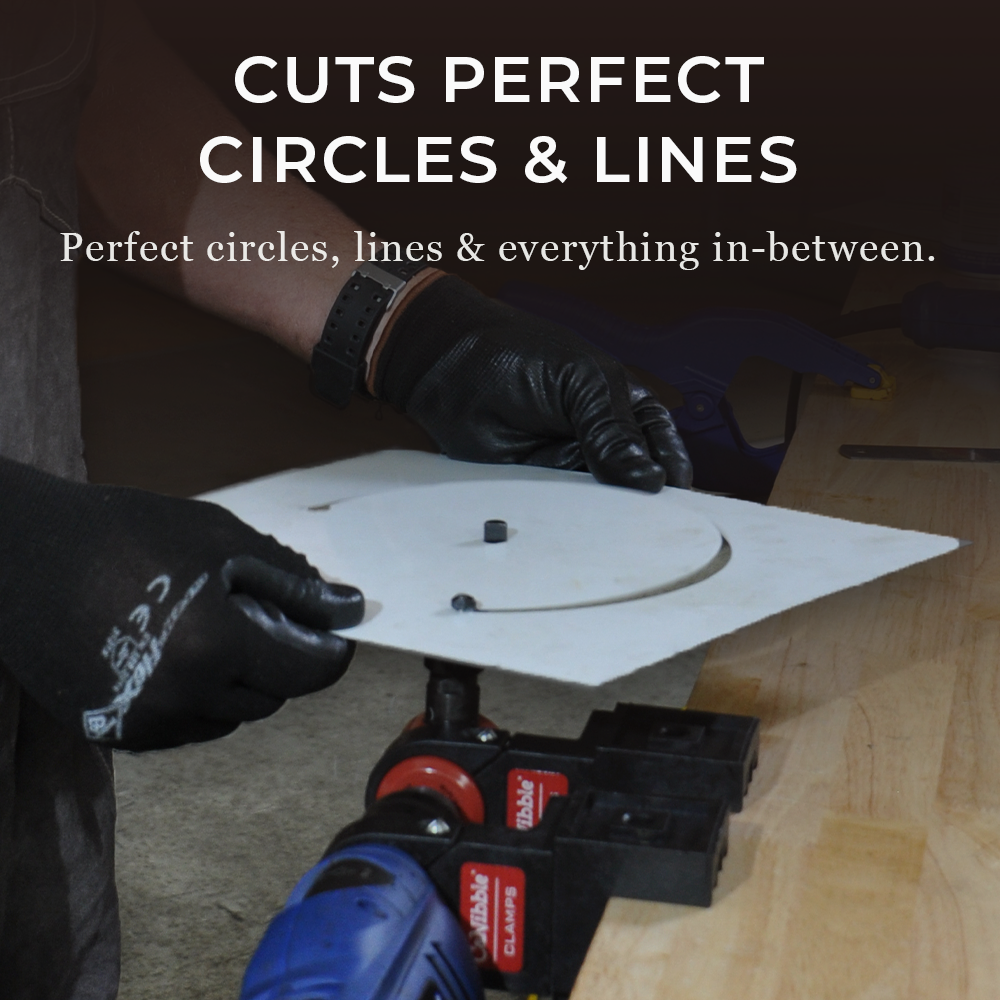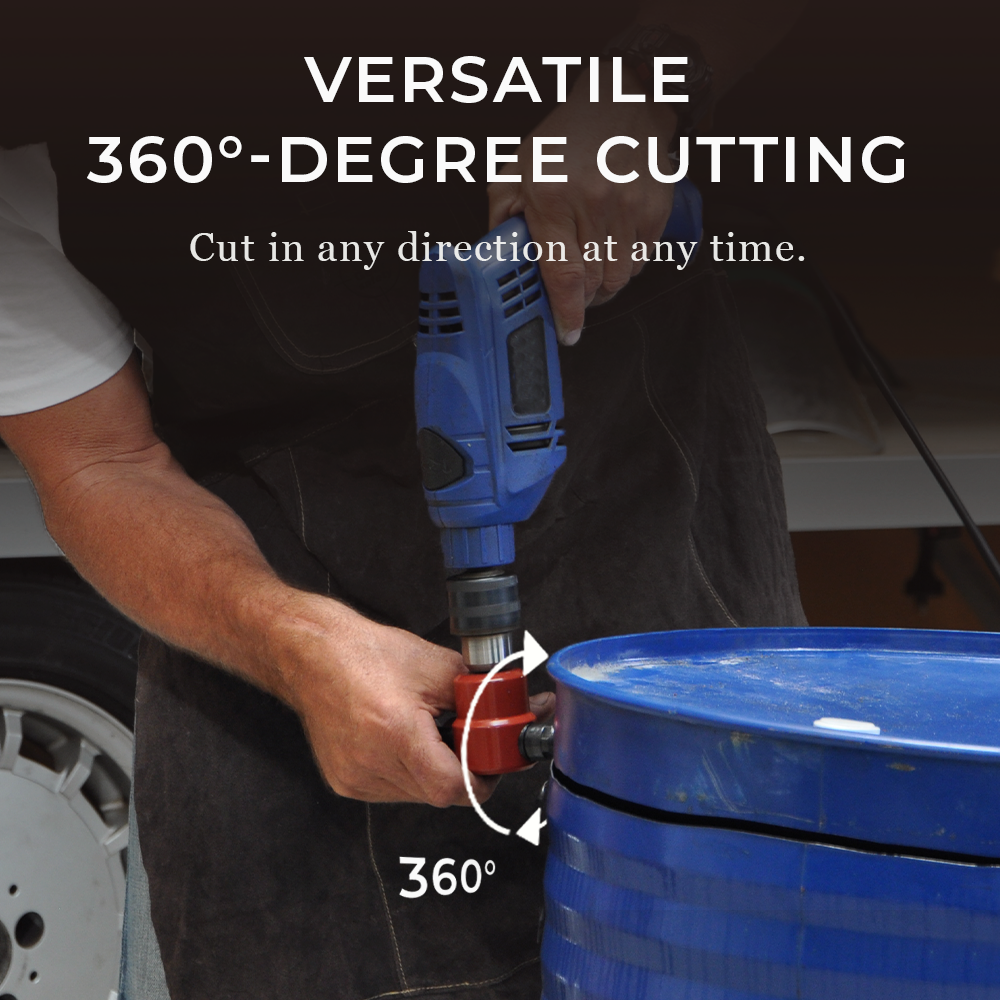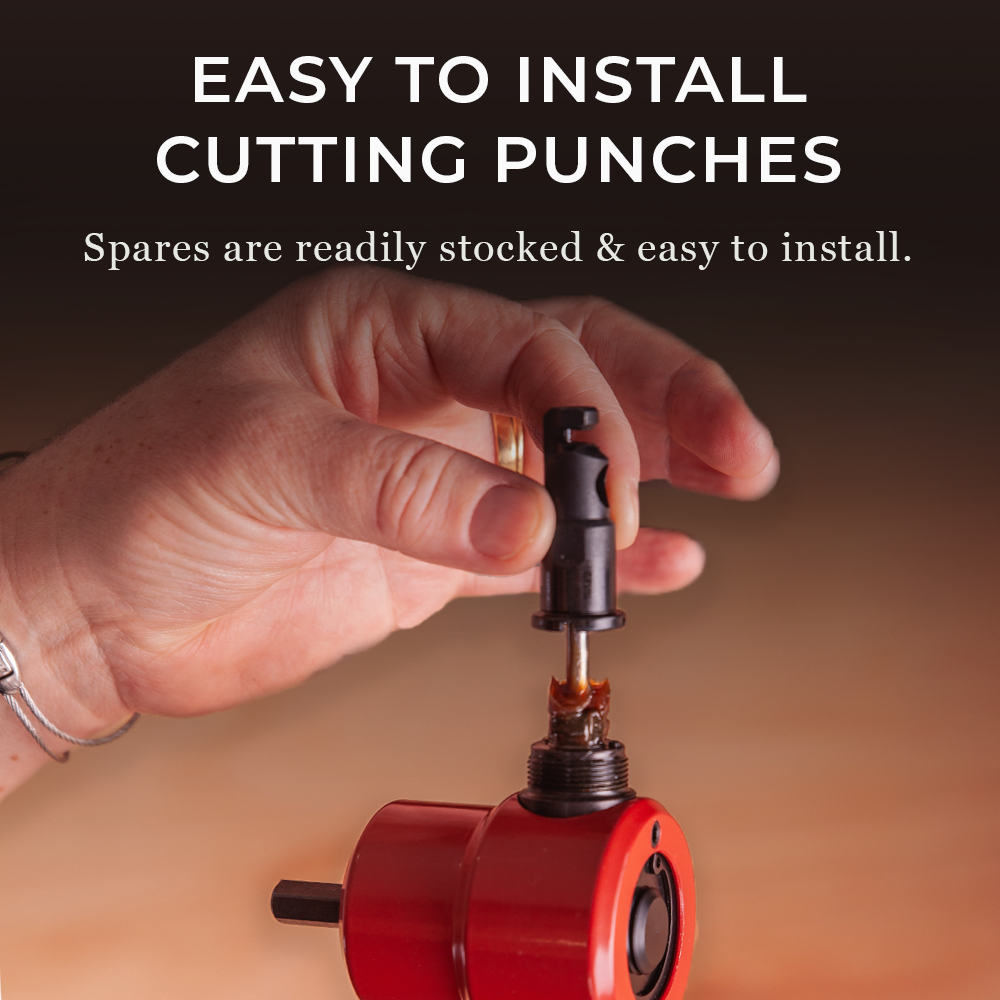 Free Shipping

Over $100* Mainland US only.

Made in Australia

Proudly Australian Made & Owned.

5-Year Guarantee

Made to last, backed by our guarantee*

Thousands of Happy Customers

Trusted by thousands of metalworkers.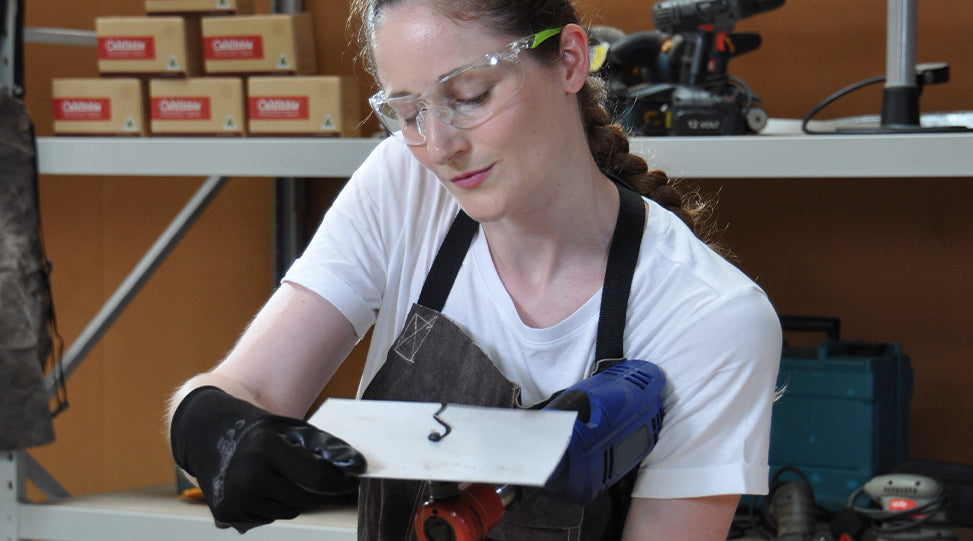 THE ONLY METAL CUTTING SOLUTION YOU'LL NEED - MADE FOR THOSE WHO NEED THE JOB DONE RIGHT
Experience Effortless and Reliable Metal Cutting with No-Sparks, No-Sharp Edges and No-Burrs. Cut virtually any Sheet-Material into any Shape.
Most cutting solutions use poor-quality material and lacklustre cutting blades. And alternative solutions also require a ton of post-processing to get rid of sharp edges to get a safe and smooth finish. The result?
You're left with a broken tool or cutting blade, and have spent a lifetime sanding and grinding off cutting imperfections - all for a lacklustre and disappointing result.
Now you can experience an easier, faster and safer way to cut metal with smooth burr free edges.
HOW IT WORKS
STEP 1:

Attach your CaNibble to a drill with 500W+ power and tighten the chuck.

STEP 2:

Applying a small amount of cutting fluid to your cutting path. Power on your drill and gently progress through the material.

STEP 3:

The CaNibble turns your drills rotating drive into a cutting 'up-down' motion. This actuates the cutting punch, allowing it to 'nibble' through the material.

STEP 4:

Manoeuvre the tool as needed to cut out your desired shape.
SEE THE CANIBBLE IN ACTION
US VS OTHER METAL CUTTING SOLUTIONS
| | CANIBBLE | OTHERS |
| --- | --- | --- |
| No Sparks, Sharp Edge or Burrs | | |
| Patented Cutting Action | | |
| Durable Cutting Blades (1,200 Feet of Cutting*) | | |
| Easily Cuts Complex Profiles & Shapes | | |
| Cuts virtually any Sheet Material | | |
| Easy & Safe to Use | | |
| Cuts Perfect Circles & Straight Lines** | | |
| Readily available Spares | | |
| 5 Year Guarantee*** | | |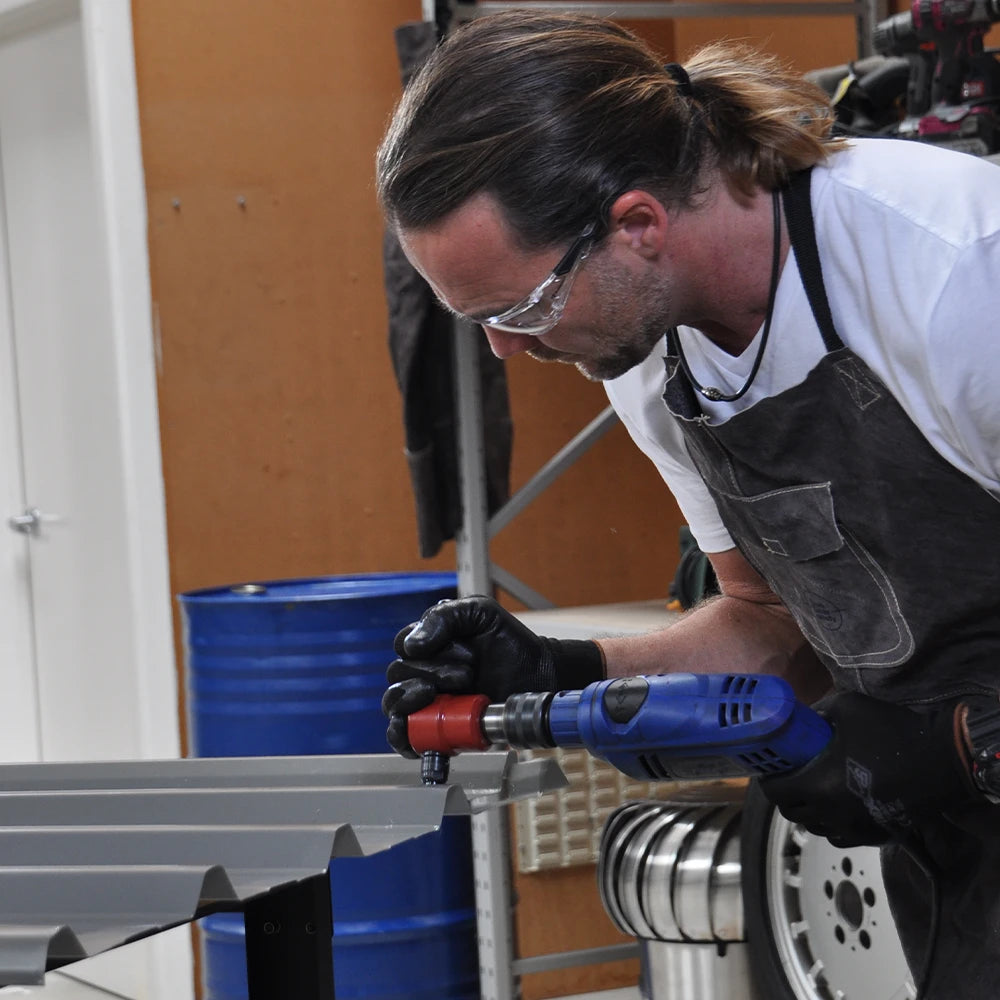 EFFORTLESSLY CUT CORRUGATED SHEET MATERIAL
Achieve precise cuts on sheet material with complex profiles, saving time and effort. Designed for both professional roofers and DIY enthusiasts.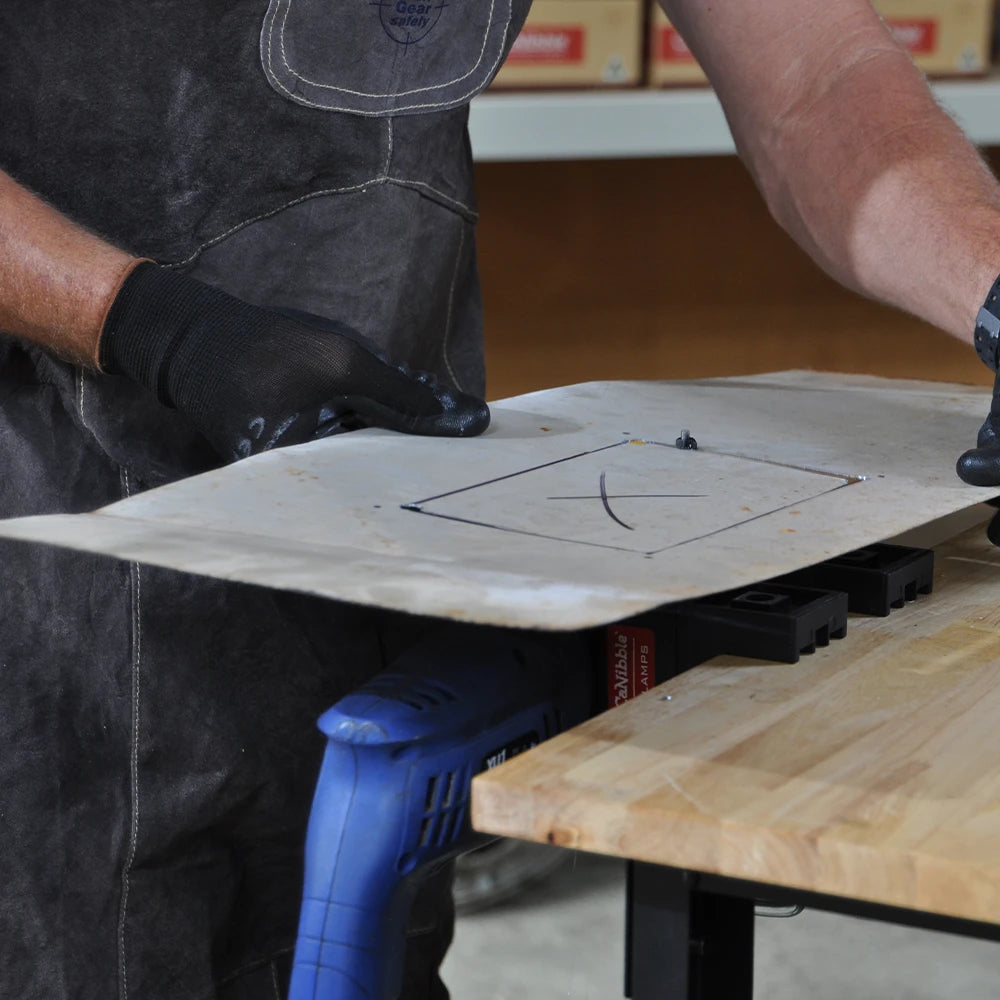 CAR REPAIRS AND AUTO RESTORATIONS
Master the art of working with body panels, smoothly maneuvering through tight angles over complex profiles without compromising the integrity of the material.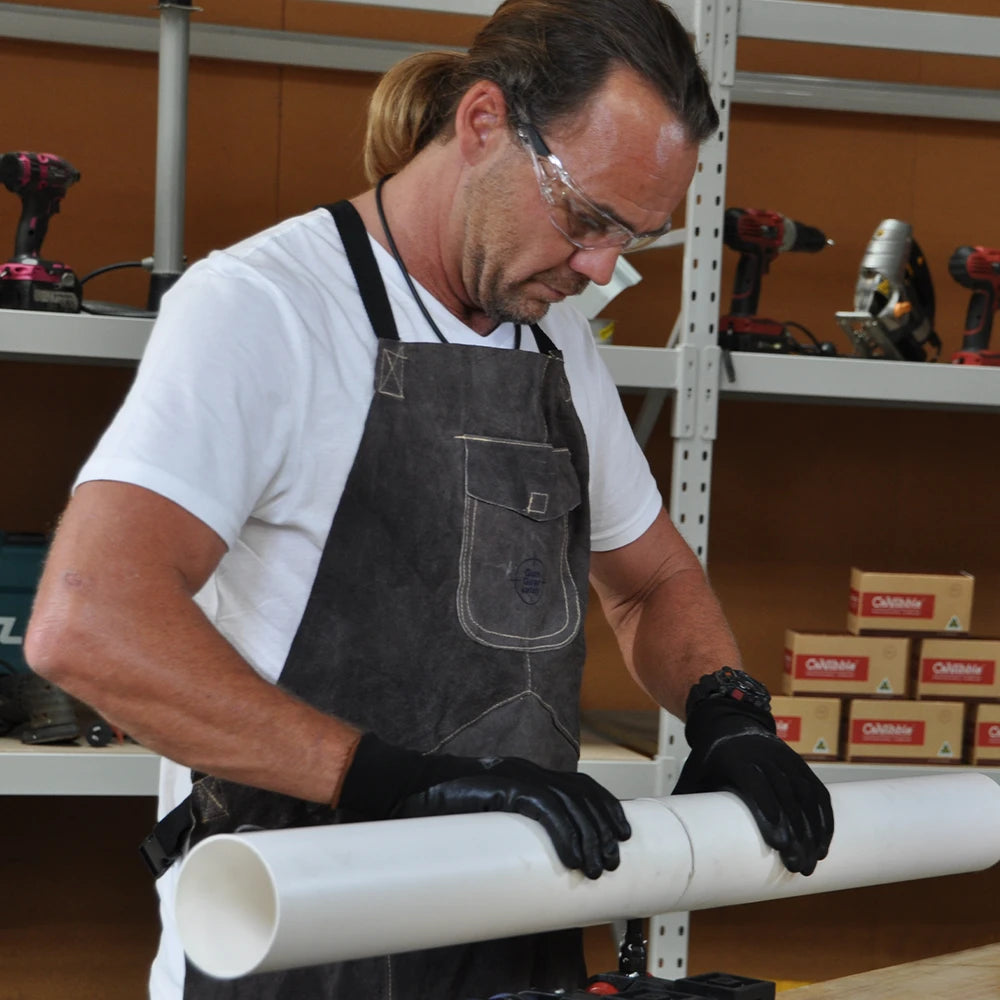 DIY AND PROFESSIONAL PLUMBING
With ease, the CaNibble is capable of slicing through various types of plastics and PVC pipes, providing seamless cuts along the circumference. This enables effortless joining and fitting of pipes.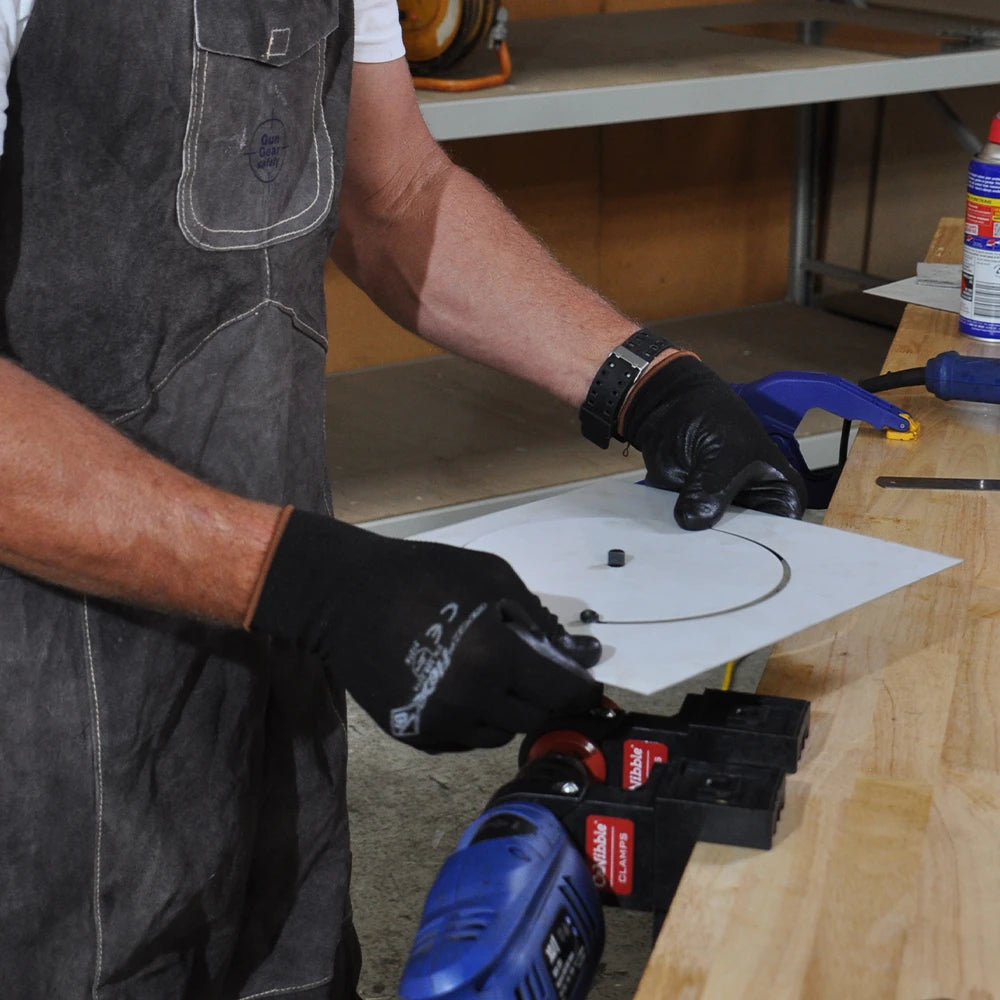 CUTS PERFECT CIRCLES, LINES & EVERYTHING IN BETWEEN.
The CaNibble is so versatile, it's the ultimate tool for any job. Perfect for Plumbers, Roofers, DIY Handymen, Farmers, Electricians, Panel Beaters, Car Restorers, Arts & Crafts and more!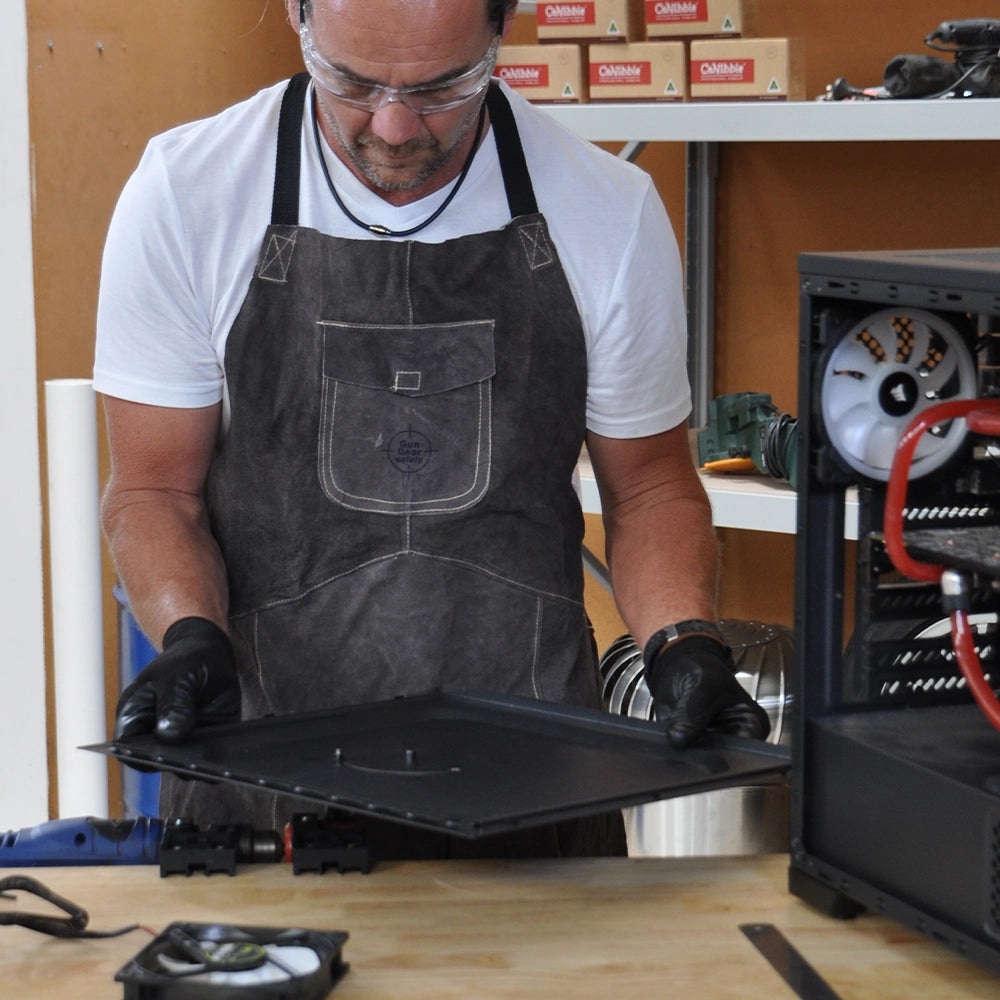 PERRECT FOR HOBBIES OR AROUND THE HOUSE REPAIRS
Both safe and versatile, the CaNibble is the ultimate tool for at-home repairs and various hobbies. Whether you're modifying computer cases, fixing gutters, or modifying your car the CaNibble has you covered.